Kingston, MA | Carver, MA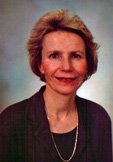 Janice M. Frates

Independent Owner

Funeral Director

Shepherd Funeral Home was established in 1825, and has been operating funeral homes in Pembroke, Kingston, and Carver for 182 years. Throughout these years, the funeral homes have been independently owned and operated by the Shepherd family, and Funeral Directors who have been with the firm for many years. We are always striving to provide professional, caring service with dignity, to our families, and the communities we serve.

A Brief History
1825 ~ A coffin maker, Seth Jones, started the funeral home.
1865 ~ Seth's two sons, E. Morton & S. Lincoln took over the business.
1880 ~ Funeral home moved to its present site at Mattakeesett Street.
1887 ~ Ownership transferred to S. Lincoln's daughter, Addie, and her husband, Joseph J. (J.J.) Shepherd.
1911 ~ J.J.'s sons, Herbert L. & Burton J., began work in the firm.
1912 ~ Burton J. Shepherd purchased location in Kingston, and relocated there.
1914 ~ Purchased location in Hanover.
1917 ~ Purchased location in Duxbury.1919 Third son, Melvin joined the family business.
1919 ~ Herbert L. Shepherd moved to Whitman, thus bringing Shepherd Funeral homes to that town.
1920 ~ Purchased location in Duxbury.
1925 ~ J.J. Shepherd & Sons became incorporated.
1927 ~ J.J. Shepherd elected President, Burton Shepherd, Chairman & Herbert Shepherd elected Treasurer.
1928 ~ J.J. Shepherd died, wife Addie became President.
1943 ~ Burton Shepherd elected President.
1953 ~ Henry C. Young elected a director, and became a stockholder.
1954 ~ LeForrest Roberts became a stockholder.
1966 ~ Herbert L. Shepherd died, and LeForrest Roberts was elected clerk. Henry C. Young became Treasurer.
1969 ~ Burton J. Shepherd died, LeForrest Roberts became the President.
1978 ~ Albert A. Frates, Jr. & Paul D. Sullivan were elected assistant treasurers, and became stockholders.
1981 ~ Albert A. Frates became President and clerk, and Paul D. Sullivan became Vice President and treasurer.
1987 ~ Purchased location in Carver.
1994 ~ Paul Sullivan died, leaving Albert Frates sole owner of the company
1996 ~ Albert Frates died, leaving Janice M. Frates (Albert's wife) as the owner/President of the company.